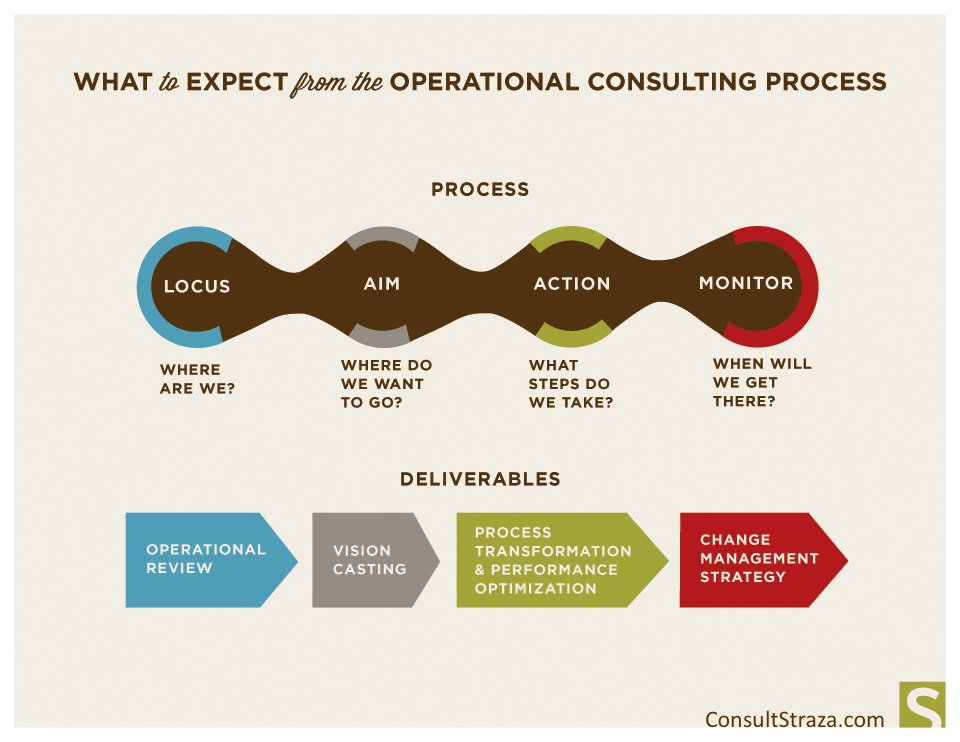 What to Expect from the Operational Consulting Process
Whether you have a soon-to-launch venture or already-successful business, the operational consulting process will identify and dislodge key barriers to growth, efficiency, profitability, and success.
Consult Straza partners with you from initial assessment to implementation.
__________
No matter what your business may be, there are four key components that work in tandem for your business's success or demise. It's crucial to understand how these pieces work together for the good of your business.
Consult Straza can help you assess each piece and make whatever adjustments are needed to move forward.
__________
Which Business Structure Is Right for Your Company?

As a business owner, there are countless decisions that land on your desk. One of the most important is choosing the right type of legal structure for your business. Should it be an LLC or an S Corp? Should you be a sole proprietor at first and then reassess in a year or so?
Consult Straza can help you sort through the options.